The MicrobiomeSupport Final Conference will take place from 27-29 June at Ateliers des Tanneurs, Brussels.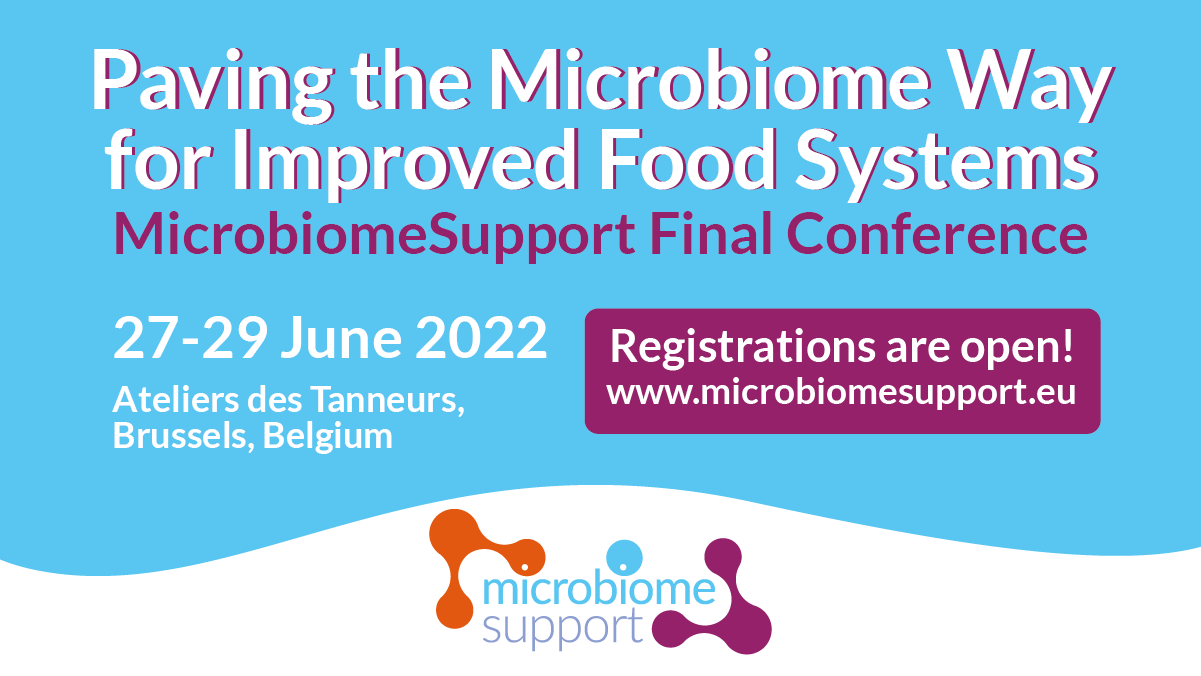 Overview & Programme
Over the past four years, the EU-funded project MicrobiomeSupport has worked diligently to align, structure and boost research and innovation in the microbiome field. Before the project officially comes to an end this November, it will hold its final event in form of a 3-day high-level conference around the theme "Paving the Microbiome Way for Improved Food Systems". The event takes place in an entirely in-person format (not hybrid) in Brussels and will give participants the chance to learn about highlights from the project and uncover the potential of microbiomes in diverse session types.
Hear from global experts
Learn from the greatest experts in the field. Profit from up-to-date research data on microbiomes in different types of environments (soil, plants, aquatic environments, animals, humans), and participate in discussion with governmental and institutional representatives on new policy approaches, innovation strategies and economic aspects around food system microbiomes.
Engage in nationwide and global networking
Get involved in future proofing our food systems. Connect and interact with a community of like-minded people from a wide range of backgrounds who are striving to moving microbiome research & innovation forward. There will be plenty of opportunities for exchange, including a networking reception on the first day.
Who should join?
The MicrobiomeSupport conference is targeted towards representatives of microbiome- and food system related fields, i.e. of the following stakeholder groups:
The scientific community & academia
Industry
Policy (funding & regulatory bodies)
Public health authorities
Opinion leaders
Media
Meet our Keynote Speakers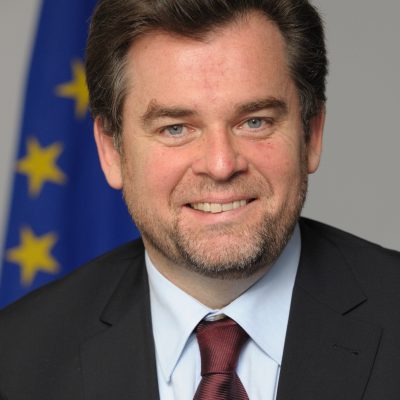 Dr. John Bell
Director Healthy Planet, DG Research & Innovation at European Commission
Dr John Bell is the "Healthy Planet" Director in DG Research & Innovation. He is responsible for leading the Research and Innovation transitions on Climate Change within planetary boundaries, Bioeconomy, Food Systems, Environment and Biodiversity, Oceans and Arctic, Circular Economy, Water and Bio-based innovations. This includes harnessing the investments of €10 billion Horizon Europe, Circular Bioeconomy, the EU Bioeconomy Strategy, and Governing Board of €3.7 billion in Bio-based Industries Joint Undertaking, as well as delivering policy initiatives as FOOD2030, and the All Atlantic Ocean Research Alliance.
Justus Wesseler
Chair in Agricultural Economics and Rural Policy at Wageningen University, The Netherlands
Justus Wesseler holds the chair in Agricultural Economics and Rural Policy at Wageningen University, The Netherlands. He has a degree in agricultural, environmental and natural resource economics from the University of Göttingen, Germany. His research work is on bioeconomy economics and policies. The major focus is on the contribution of value chains to improve sustainability and the impact of new technologies and regulations on the value chain in this respect.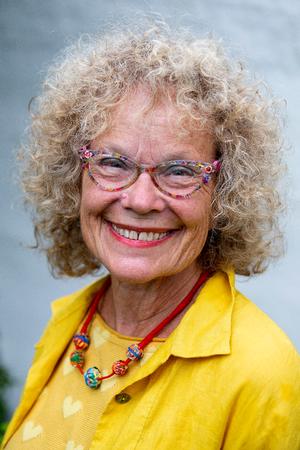 Lene Lange
Company Founder and Owner at LLa-Bioeconomy, Research & Advisory, Denmark
Lene Lange has been full professor at three universities and has been Research Director in both public sector (Aalborg University) and private sector (Novozymes). She is a highly active researcher, finding new enzymes for upgrading food processing waste to delicious food, improving gut-health. She also holds a portfolio of public advisory roles within Circular Biobased Economy (to EU Commission, Danish government and Nordic Council of ministers).
Gail Rosen
Professor of Electrical and Computer Engineering, Drexel University, USA
Gail Rosen received all her degrees from the Georgia Institute of Technology. She heads the Ecological and Evolutionary Signal-processing and Informatics (EESI) lab at Drexel, heads Drexel's Center for Biological Discovery from Big Data, and is the chair of the board of the University Research Computing Facility.  Her interests are in machine learning and prokaryotic interactions and evolution.  She serves on the editorial board of the BMC Microbiome journal.
Address of the event venue:
Atelier des Tanneurs
Rue des Tanneurs 60A
1000 Brussels
Looking for accommodation in Brussels?
Check out some suggestions close by to the conference location.