Introductory Video by Project Coordinator Angela Sessitsch
Video: The Microbiome in the Food System
Infographic Poster
Feel free to use our 'Microbes are everywhere in the food system' poster to explain about microbes in the food system at any event, presentation etc. You can download the infographic files here.
This file contains:
 The Infographic Poster, full (SCREEN resolution)
 The Infographic Poster, with missing spots for stickers (SCREEN resolution)
 Sticker images
Please contact us at info@microbiomesupport.eu if you wish to receive the poster files in PRINT resolution!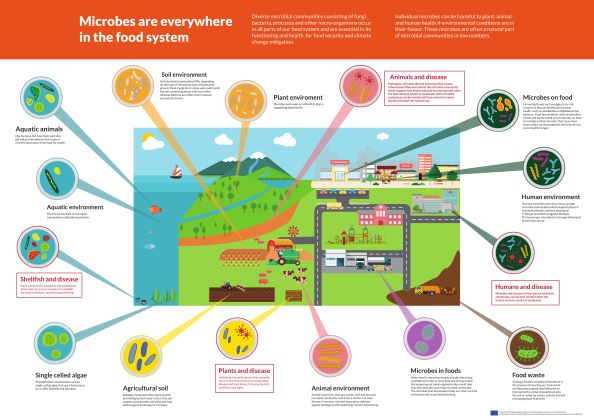 Publications
Column in AgroFOOD Industry Hi-Tech
The column on 'Microbes In The Food System' has been published in the September/October 2019 issue.