On Monday 4th March 2019, the MicrobiomeSupport 2-day Common Ground Workshop kicked off at the Hilton Danube Waterfront Hotel in Vienna. The Common Ground Workshop will set the foundation for the project to build upon in the 4 years to come. The event brought together around 100 participants, including representatives from the European Commission, project partners, advisory board members from industry, academia and policy, and representatives from the 4 accompanying innovation actions SIMBA, MASTER, CIRCLES and HoloFood.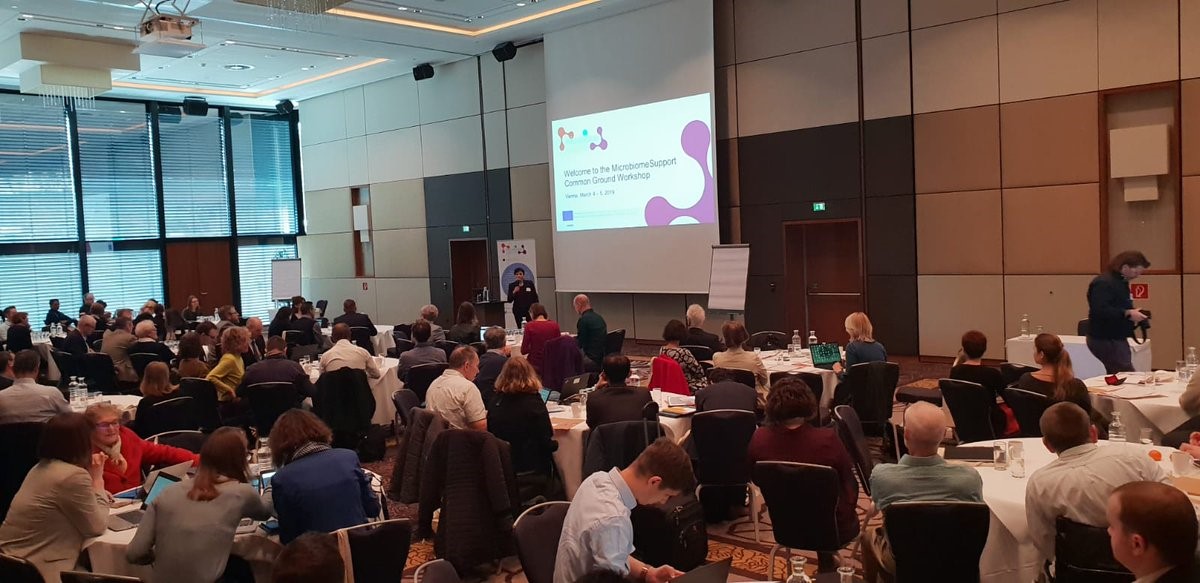 MicrobiomeSupport partners and advisory board members participating in the Common Grounds Workshop on 4-5th March 2018 in Vienna
After a brief introduction to the project aims and expected outcomes during the introductory session, representatives from MASTER, SIMBA, HoloFood and CIRCLES outlined the microbiome applications they are working on for the next five years.
The following session on national funding programmes, with insights provided from Ireland, Spain and Canada, already provided the first impressions on what is needed to leverage microbiome funding worldwide:
Standardisation (of reporting rather than methods);
Accreditation and regulation;
Rapid outputs;
Aligned national and international strategies;
Focus on the microbiome more broadly, rather than just human health.
These initial impressions were confirmed in more in-depth discussions during breakout sessions that focused on policy, science and industry perspectives. The main outcomes of these discussions were: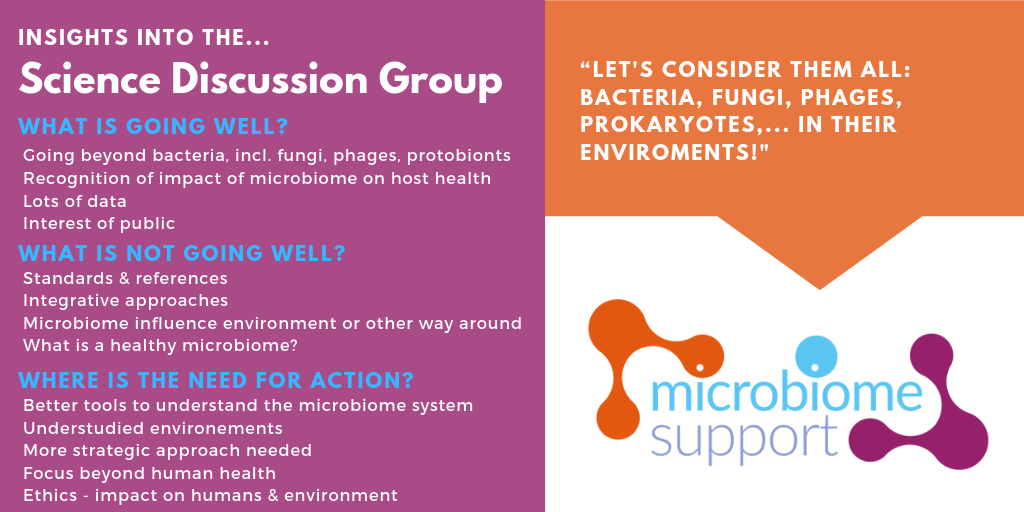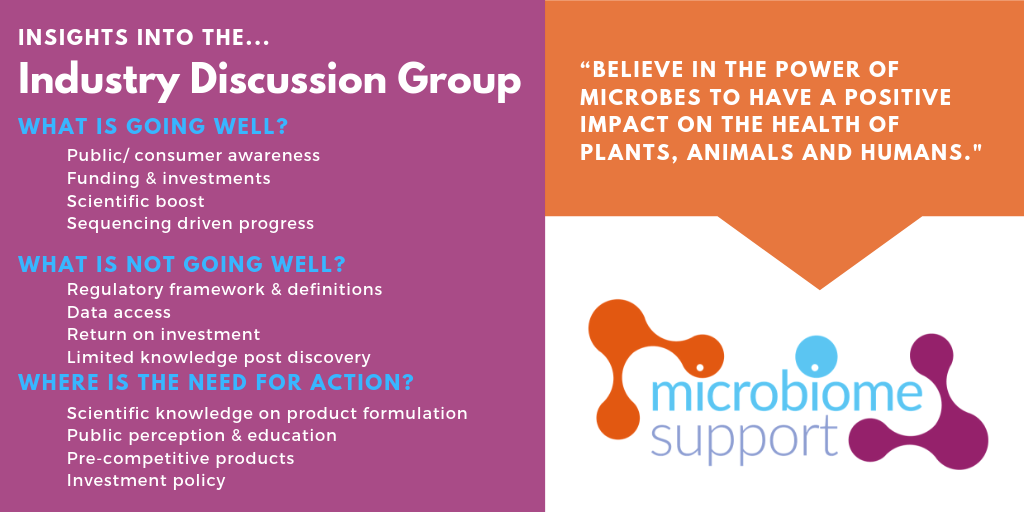 The workshop participants are now looking forward to the second day which will focus on visioning the future of microbiome funding and breakthroughs. Join us on Twitter (@MicrobiomeEU) throughout the day tomorrow to keep up to date or come back to visit for the day's summary in the evening!